Shoppable UGC For Fashion Marketing: A Guide To Increase Your Brand Trust & Sales
Reading Time:
7
minutes
Why is user-generated content so important for fashion marketing now? Why do global fashion brands incorporate UGC in their campaigns or user shopping journey?
If you were to find the best fit for leveraging consumer generated content, then it would be for the fashion industry, especially when the social commerce & visual marketing ecosystem is booming.
Rightly so, the consumers demand the proof of trust & authenticity over the quality, fit, aesthetics, realistic representation, etc. of fashion products. As consumers are now tired of watching models with edited photos that represent yellow metal like gold.
UGC For Fashion – What's That?
User-generated content (or popularly known as UGC) is a form of content that has been created & shared by the users on digital platforms.
In branding context, It is the most trustworthy, authentic, and reliable content among the audience as it is driven by honest experiences, reviews, ideas, feedback, opinions, etc. relating to products/services of a brand or the brand itself.
For Fashion, UGC is where the users share authentic content, mainly visuals showcasing fashion products or even reviews about these products. Like a user sharing a photo of his jacket mentioning the brand or a user writing review about her experience of a pair of jeans from X brand.
All this content relating to fashion brands shared by users is what you call user-generated content for fashion industry.
Social Media, Fashion Commerce & UGC
User-generated content is available in abundance, especially on social media platforms. For fashion or apparel marketing, though, Instagram is the most popular platform for UGC Fashion with Facebook, YouTube, Pinterest, etc. being on the list.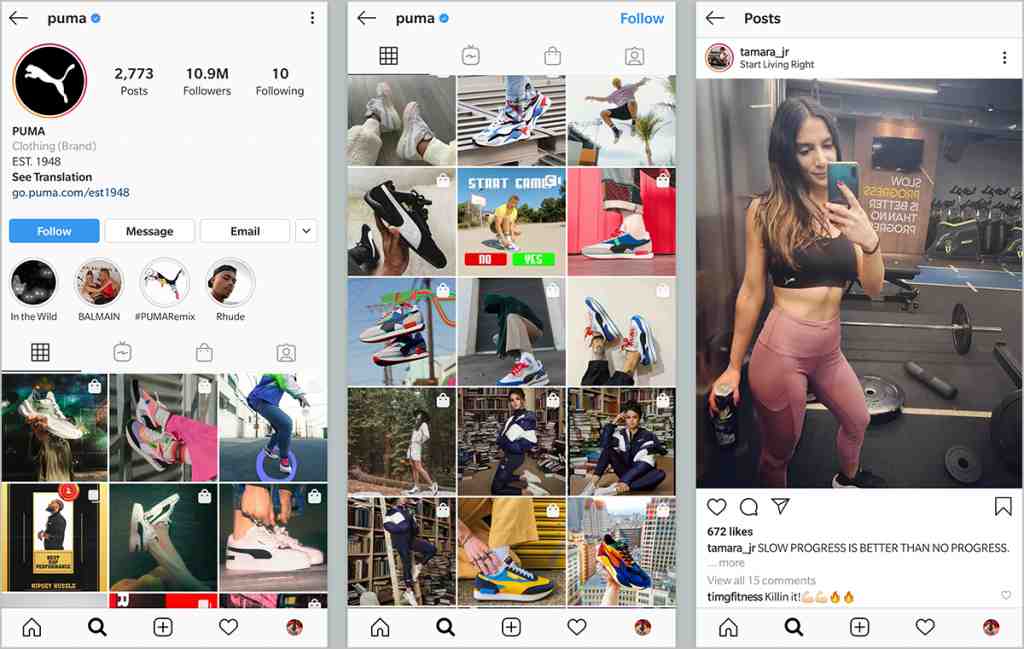 Social media is known as the point of inspiration for users to purchase. Potential shoppers use social media to discover and explore the latest fashion trends to shop, and user-generated content is a big influencer to their shopping decisions.
Just on Instagram, there are over 25 million brand accounts with 96% of US fashion brands using Instagram, and out of a billion active users, over 60% of the users are discovering new products on it to buy.
So, think about how big the whole social media fashion market & emerging smart social selling trends.
And the integration of valuable UGC with social media shopping features, it becomes way more important for fashion brands to exploit this emerging trend. 


Benefits Of User Generated Content For Fashion Brands
1. Build Trust & Authenticity
The prime benefit of user generated content marketing for fashion brands is to develop a sense of trust, reliability, and authenticity among the consumers by showcasing realistic user images & videos with their products.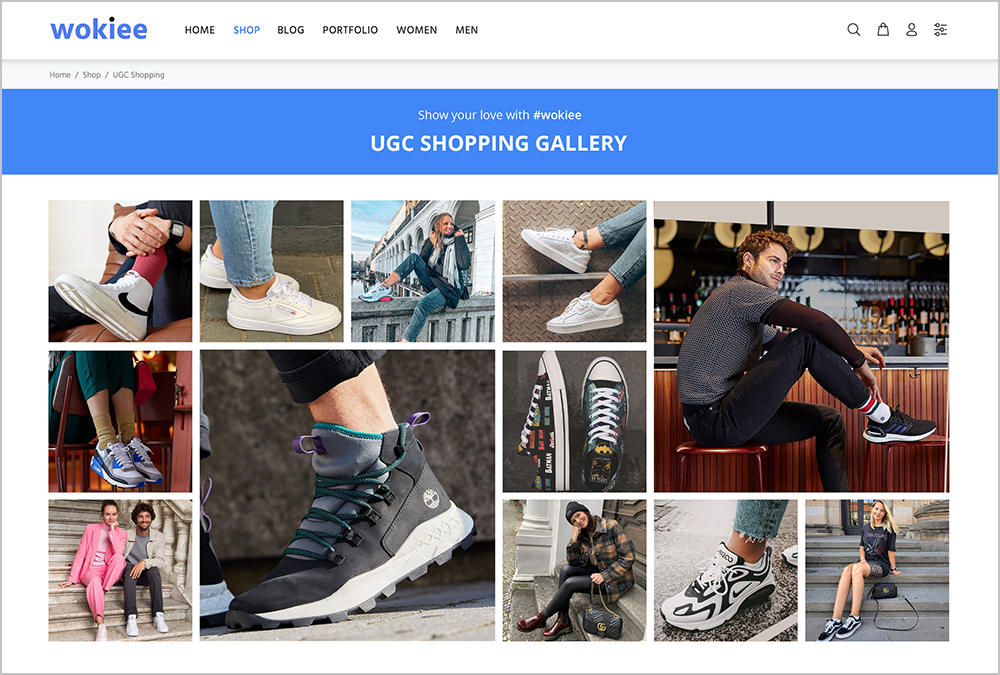 Over 90% of people trust users' authentic content during their online shopping journey. Also, UGC in the fashion industry helps in building relatability and humanized connections between the brand and the consumers.
2. Instigates Brand Desirability
FOMO, the millennial slang that stands for fear of missing out, is a perfect example here. Positive & credible user-generated content for fashion & related products creates brand desirability among other consumers.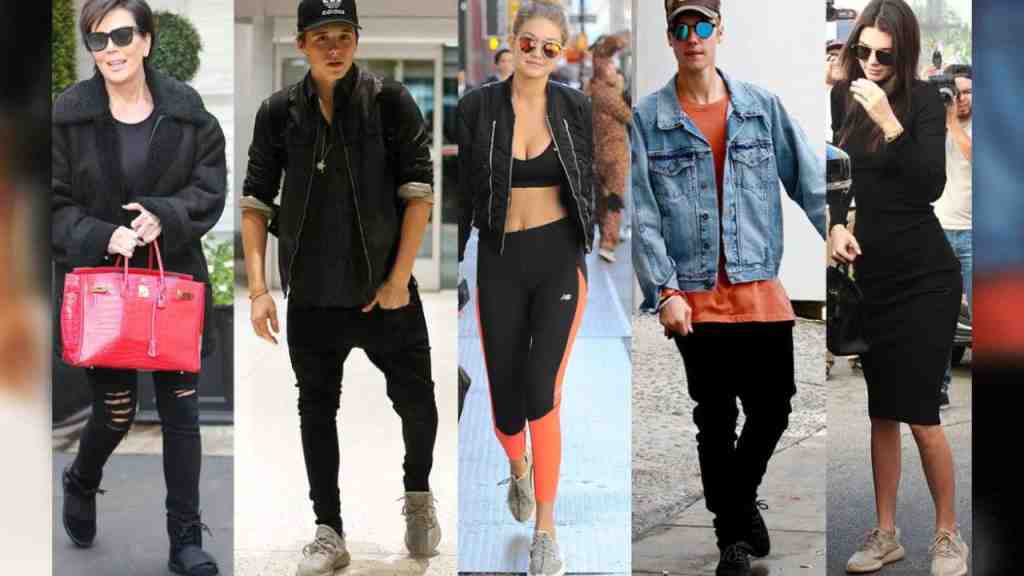 When consumers see other customers wearing trending clothing or accessories and uploading their images on social platforms or hype about a product on social media like Yeezy by Adidas ignites a desire among the consumers to buy these products.
3. Brag About Brand Advocacy & Loyalty
There are always some valuable customers who have been loyal to your brand due to various reasons like product quality, customer experience, after-sales service, etc.
These customers are brand advocates that share positive content about your brand in the form of reviews or organic word-of-mouth marketing. It helps you showcase your brand advocacy & customer loyalty that attracts new customers to your brand.
4. Free Access To Original Content
As a fashion brand, you would have to invest a huge amount of money, time, and effort into creating valuable content for your brand like the cost of hiring models, professional fashion photographers, locations, etc.
It increases the investment leading to a negative impact on the revenue of the brand. But with user-generated content, you have access to a diverse hub of free, original, and influential content that you can curate easily from social media & leverage it for your campaigns.
5. Increases User Engagement With Brand
There are two ways in which the user engagement increases. The first being where the users who are creating UGC for fashion brands are engaged in content creation and are already the customer of the brand.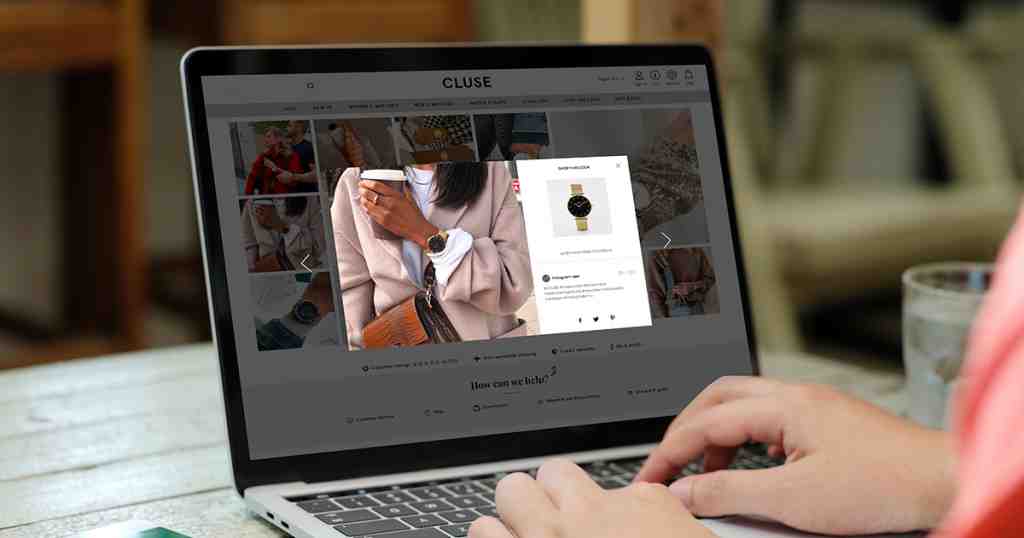 Whereas the others are those who come across this positive UGC for fashion brands, which builds trust towards the brand, encourages them to engage further and explore the products of the brand.
Even the facts state that UGC increases engagement by over 90% with UGC social ads. It leads to getting five times more click-through rate.
6. And Yes! Boost Conversions & Sales
The ultimate goal that fashion brands aim to achieve is to grow their sales & revenue by leveraging UGC in their campaigns. This tactic is a perfect solution as UGC for fashion is a direct influencer to increase conversion rates & revenue generation.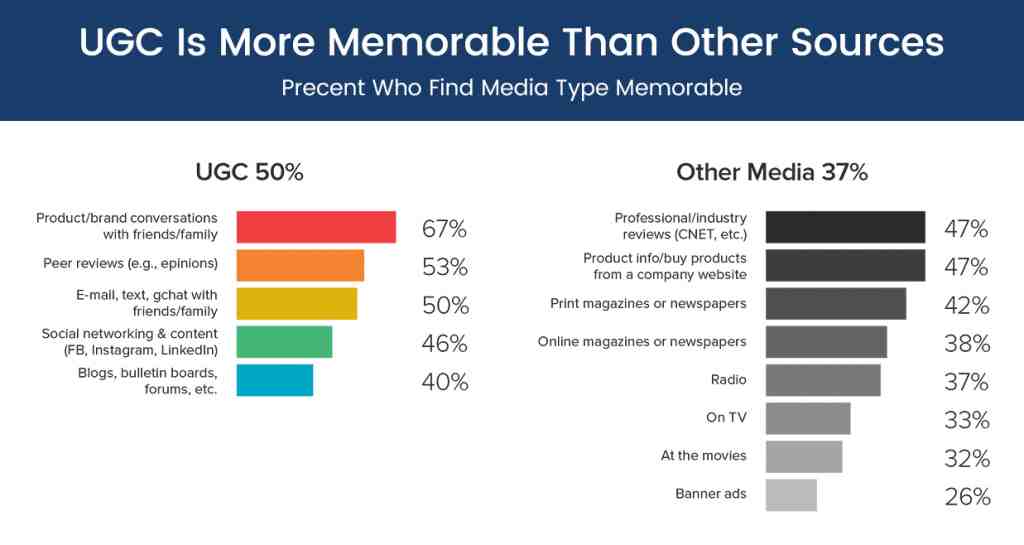 The user-generated content stats that displaying UGC on product pages increases conversions by up to 60%. It also leads to visitors spending 90% more time on websites that include UGC galleries. Also, 85% of people find UGC more influential than branded content.
User-generated content highlights how other customers are using the products, their experiences, its authenticity, brand trust, reliability, etc. which leads to converting the user into a customer. So, fashion industry marketing strategies should definitely incorporate UGC.
Types Of UGC For Fashion Marketing
1. User Reviews & Online Word-Of-Mouth
It includes any kind of reviews shared by the users in the form of feedback or their experience with the brand. It can be found either on your website or social profiles, mainly in the textual form.
2. Customer-Uploaded Photos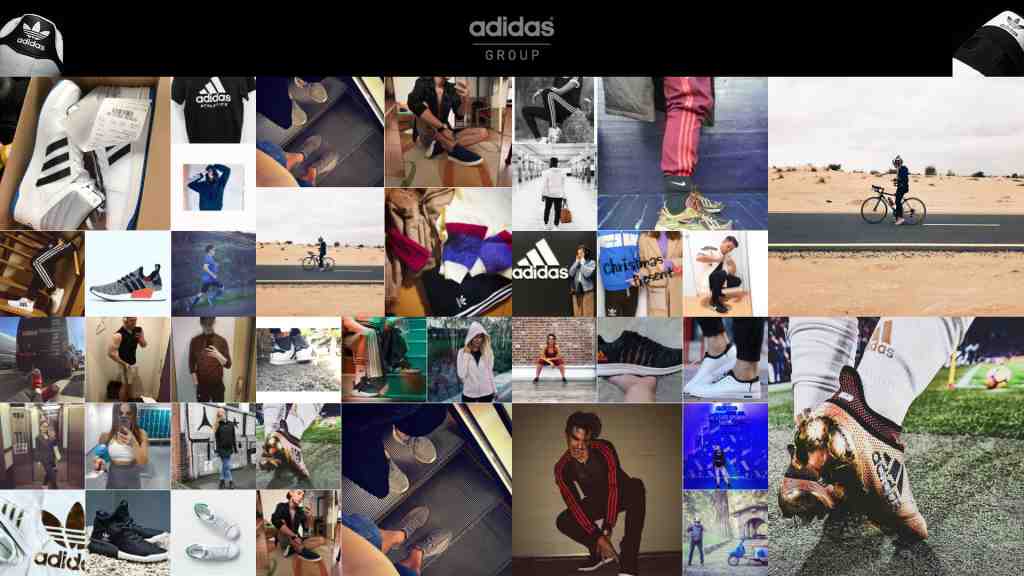 The most common form of UGC for fashion & maybe the best for fashion brands is when the customers share the photos of brand products highlighting the best qualities and positive experience. Many customers use brand hashtags or mentions with their photos.
3. "The Expert" Product Videos
Especially in the eCommerce fashion industry, you can find many users who believe they are experts about those products' functionality & features. They upload product videos like a make-up guide or cosmetics review. These videos can be easily found in platforms like Instagram, YouTube, etc.
Examples Of Fashion Brands Leveraging UGC For Fashion Marketing
A. River Island's UGC Feed On Instagram
Talking about fashion, let's start with the giant – River Island. This high-street fashion brand is leveraging the fashion social commerce and user-generated content fashion perfectly to their advantage.
Their shoppable Instagram feed is filled with users' posts wearing their clothing & accessories, which helps them to build trust & display the styles through the lens of customers.
Beyond that, they have tagged these posts with shoppability. It allows the users to buy the displayed products in real-time directly from the posts to maximize their conversions.
B. Cluse & Its Homepage UGC Gallery
Inspired by minimalist beauty, Cluse is a dutch accessories brand selling premium watches & jewelry. Cluse has a "Shop The Look" section on the homepage with a UGC fashion gallery inside called "Lookbook."
The lookbook is an engaging gallery of captivating images shared by user. These images could be on Instagram along with #Cluse or directly uploaded to the lookbook. The shoppable Instagram and UGC gallery features the best posts from the hub of images.
Users can explore this amazing UGC gallery and can directly buy the products they like through the post. It takes you to the checkout page for that product.
3. Glossier Shares UGC Across Channels
Glossier is a cosmetics brand that has gone all out with its user-generated content campaign by leveraging it on every marketing touchpoint.
Firstly, it has pinned "Reviews" stories on their Instagram profile. This helps to showcase users' reviews from their website to their stories to build social proof. Then they encourage consumers to share valuable content.
They use this content on their website to increase customer engagement and conversions. Further, they take this Fashion UGC to the email campaigns to build more trust and drive conversions across all marketing channels.
Turn Fashion UGC Into Revenue With Tagshop
What Is It?
Learning for the benefits and these awesome user-generated content examples, we have the ultimate solution i.e., UGC Platform, for you to leverage the user-generated content perfectly for your brand.
How Does It Work?
Tagshop, as a UGC and social commerce platform, helps you to discover and curate the valuable user-generated content from diverse social media channels into your unique UGC feed.
Firstly, you have the option of getting rights to the user-generated content. Then you can make these UGC posts shoppable for the users and turn UGC into shoppable UGC or shoppable content.
Tagshop lets you tag products to your Fashion UGC feed. You can tag products simply by adding product details, pricing, checkout link, and more to UGC posts.
Further, you can easily display this shoppable UGC gallery across different marketing channels like on website homepage or product pages, email campaigns, social ads, link to social media platforms, etc.
Why Do You Need It?
It will immensely help you in building trust & authenticity for your fashion brand. Also, it increases user engagement, and, most importantly, boosts your conversions and sales.
What's More?
Not just these, Tagshop provides you with creative & engaging gallery customizations. It also provides content moderation to maintain quality, real-time content updates, and much more features.
Boost Online Sales By Shoppable UGC Of Your Fashion Brand With Tagshop
Conclusion
User-generated content is the "Future of Successful Marketing" stated by the industry experts. Even the global brands are acknowledging it.
The benefits of users' authentic content are quite clear & evident over the branded content in the fashion industry. So, it is the perfect time to leverage User-Generated Content for fashion marketing.
Don't miss out on such a huge opportunity and fall behind your competitors. Make your fashion brand more successful and enable larger growth prospects with Tagshop.