Reading Time:
5
minutes
If you are an eCommerce business or marketer, we have a question: Are you looking for more suitable Yotpo alternatives for your brand? If yes, you're at the right place.
Leveraging the power of social commerce in your marketing efforts has become crucial for literally every eCommerce brand. It is that game-changing strategy that can boost your sales and engagement.
Social commerce has become a powerful tool for brands to connect with customers and sell products through social content.
One popular tool for creating shoppable galleries is Yotpo, which has gained immense popularity among brands. However, as the sole of any marketing strategy, it's important not to rely solely on one platform.
But if Yotpo is the market leader and is so efficient, then why do we need alternatives at all?
We have your answers.
Choose What Suits Your Brand The Best. Find Yotpo's Alternatives From These Most Trusted Tools
Is Yotpo Providing Real Value? – Why You Need Alternatives
Yotpo is known globally as a powerful tool for collecting and showcasing customer reviews, ratings, and other user-generated content. However, while Yotpo offers many incredible features that businesses need in today's eCommerce market, budget constraints are a significant consideration for many startups and small businesses when choosing a platform providing such features.
Yotpo's pricing model can become costly for startups and small businesses looking for an efficient UGC solution. As a result, businesses that require the features and functionality that Yotpo provides, but cannot fit it within their budget, may need to consider alternatives.
Several viable alternatives in the market offer similar features to Yotpo but at more affordable price points. By exploring alternative options, businesses can ensure that they are getting real value for their investment without any compromises.
Continue reading this blog to know these tools:
Top 10 Alternatives To Yotpo
1. Bazaarvoice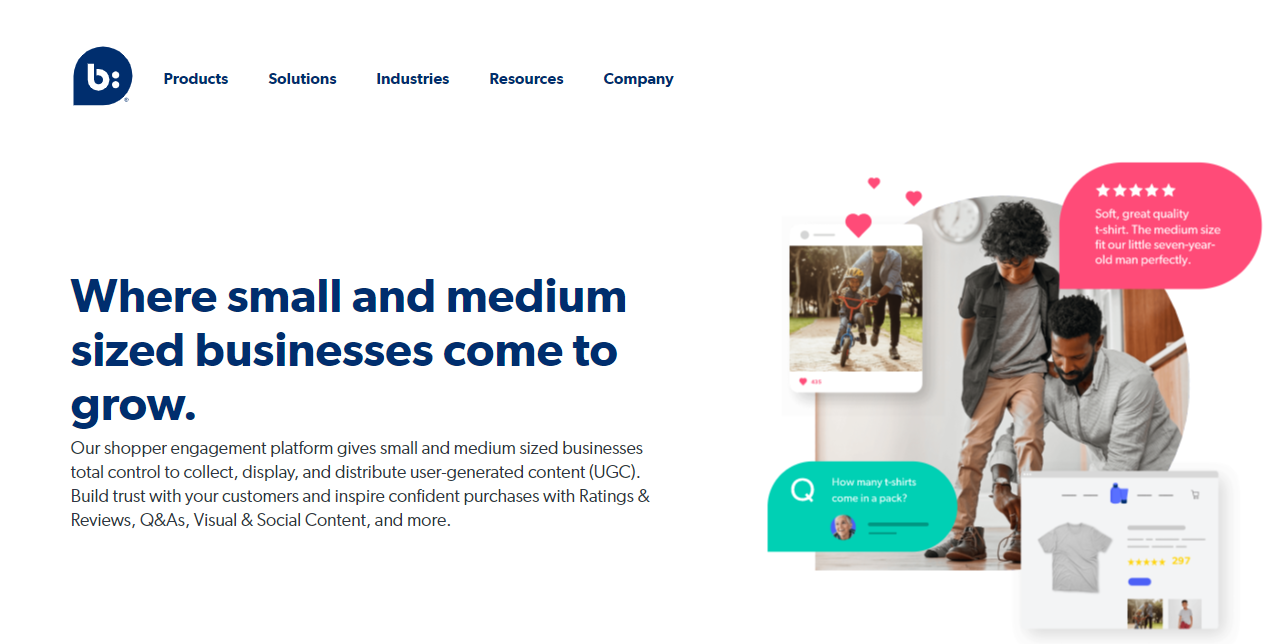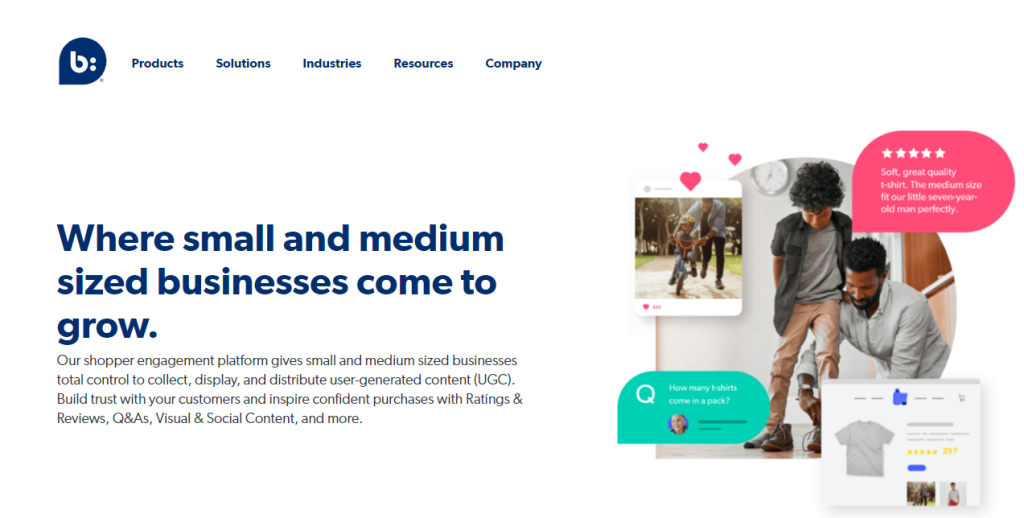 Bazaarvoice is a leading customer review and rating platform that helps businesses collect and display authentic content from their brand advocates in a well-curated manner.
With over 6,000 global clients, Bazaarvoice is known to create high-converting shopping experiences for their users, driving up to a 172% increase in revenue.
Bazaarvoice also offers a range of features including sentiment analysis, customizable review forms, social media integration, and analytics to help businesses make data-driven decisions based on customer feedback.
2. Tagshop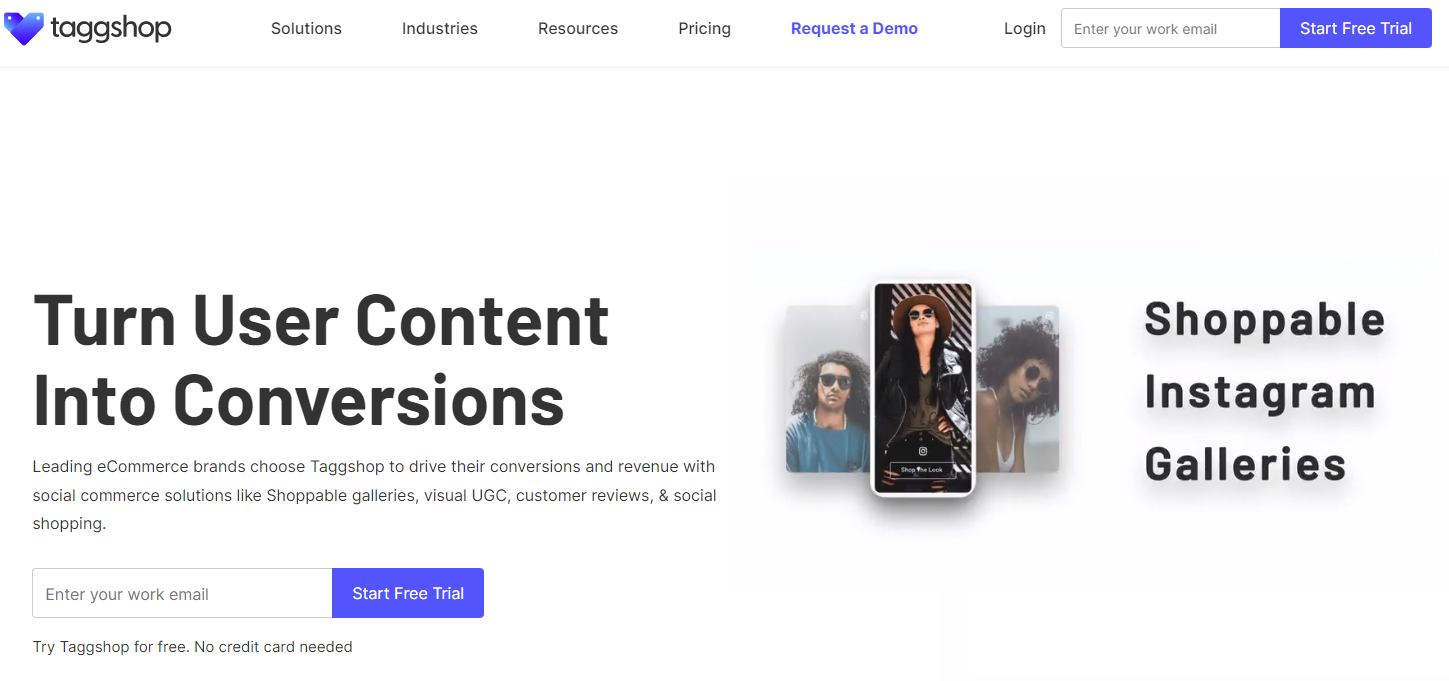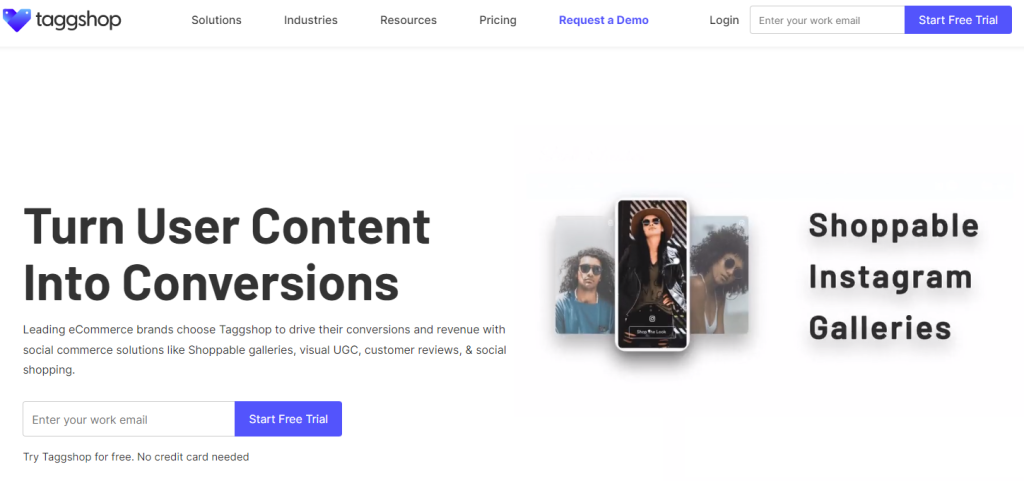 Tagshop is another leading social commerce platform that helps eCommerce businesses collect social content from top social media platforms, including UGC and branded content, and turn this content into shoppable.
Tagshop provides features such as turning content into shoppable UGC galleries, shoppable Instagram, user analytics, and content moderation. Tagshop also offers customization options, allowing businesses to match their brand's look and feel.
The range of impressive features makes Tagshop an amazing Yotpo alternative.
Click To Learn More And Find The Best Alternative For Your Customer Reviews And Social UGC Needs
3. Reviews.io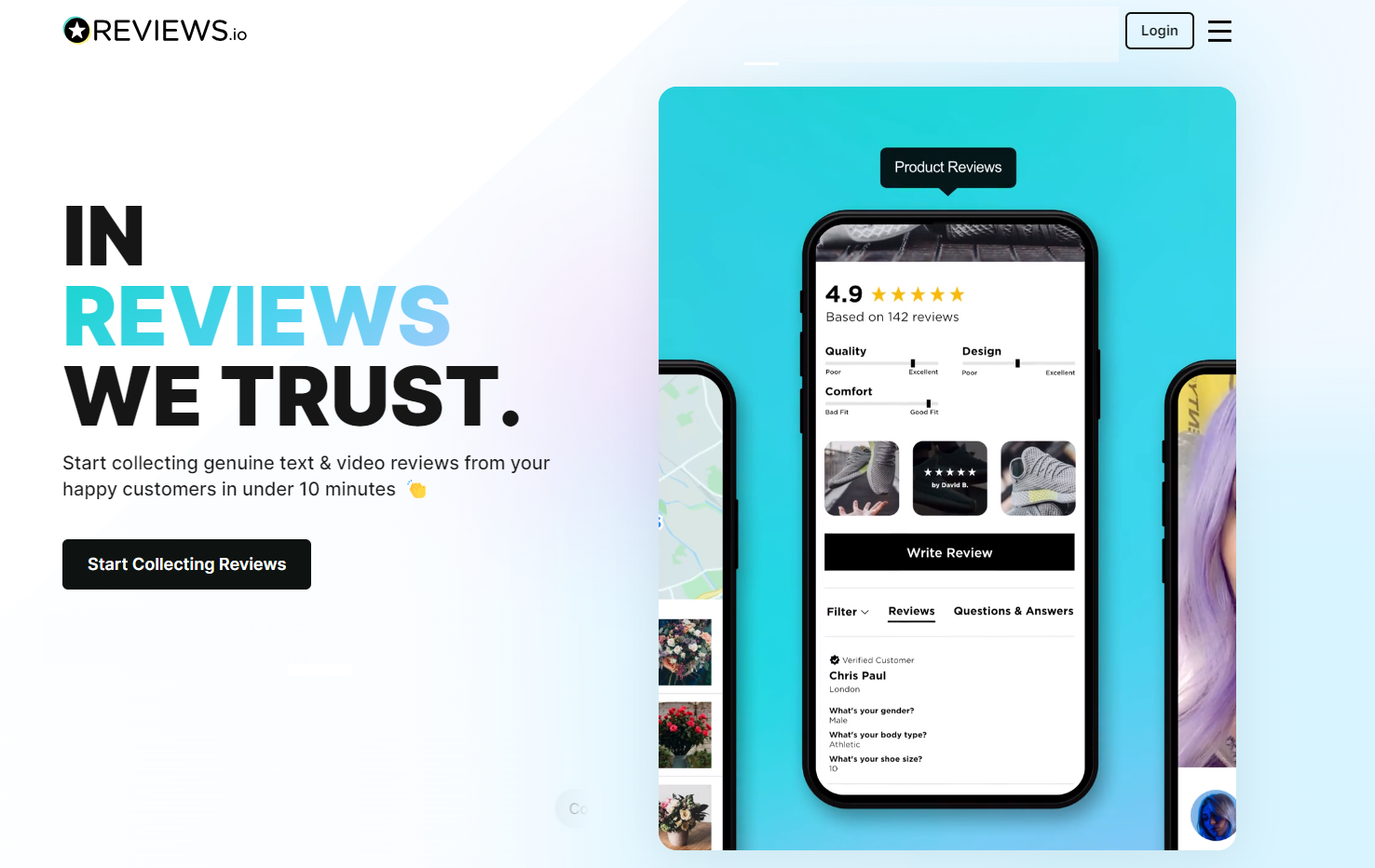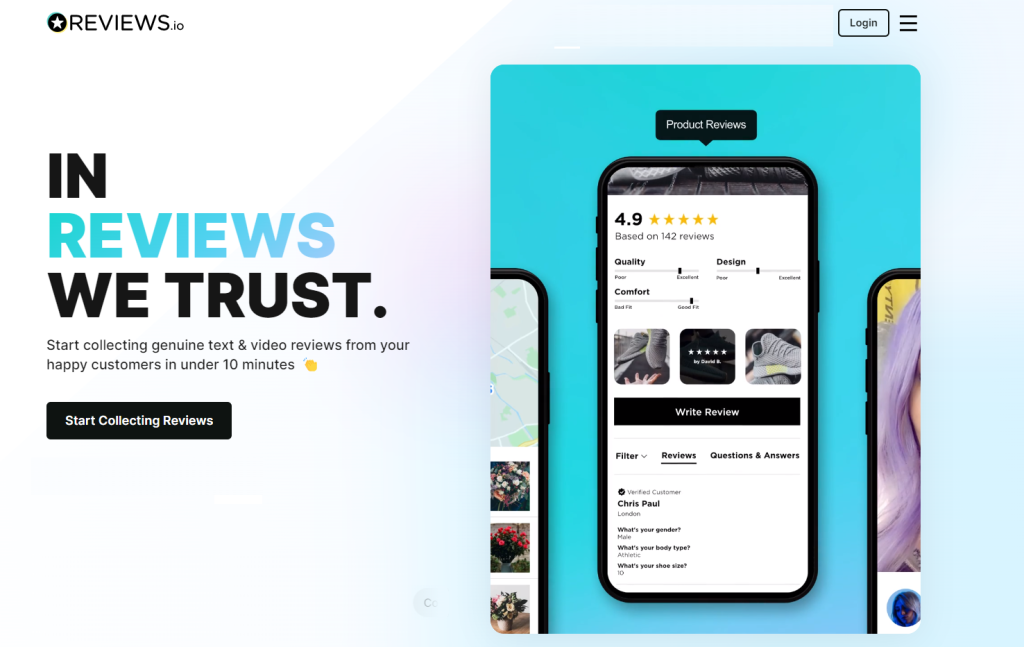 Reviews.io is another impressive alternative to Yotpo that enables its users to collect and manage reviews posted by their customers.
The platform offers features such as review request automation, in-depth competitor analysis, and review moderation to help businesses aggregate customer feedback precisely.
Reviews.io boasts an impressive client base with over 60,000 companies using their platform and over 400 million reviews collected to date.
4. Trustpilot


Trustpilot is a well-established tool that provides businesses from various industries, such as apparel, real estate, and insurance companies, with a platform to generate and collect customer reviews.
The platform has various features, including review collection, moderation, review syndication, and advanced analytics.
Trustpilot has a strong presence, with over 550,000 businesses using their platform and over 120 million reviews collected to date. They are known for its TrustScore, a proprietary algorithm that helps businesses showcase their overall reputation based on customer feedback.
5. Pixlee TurnTo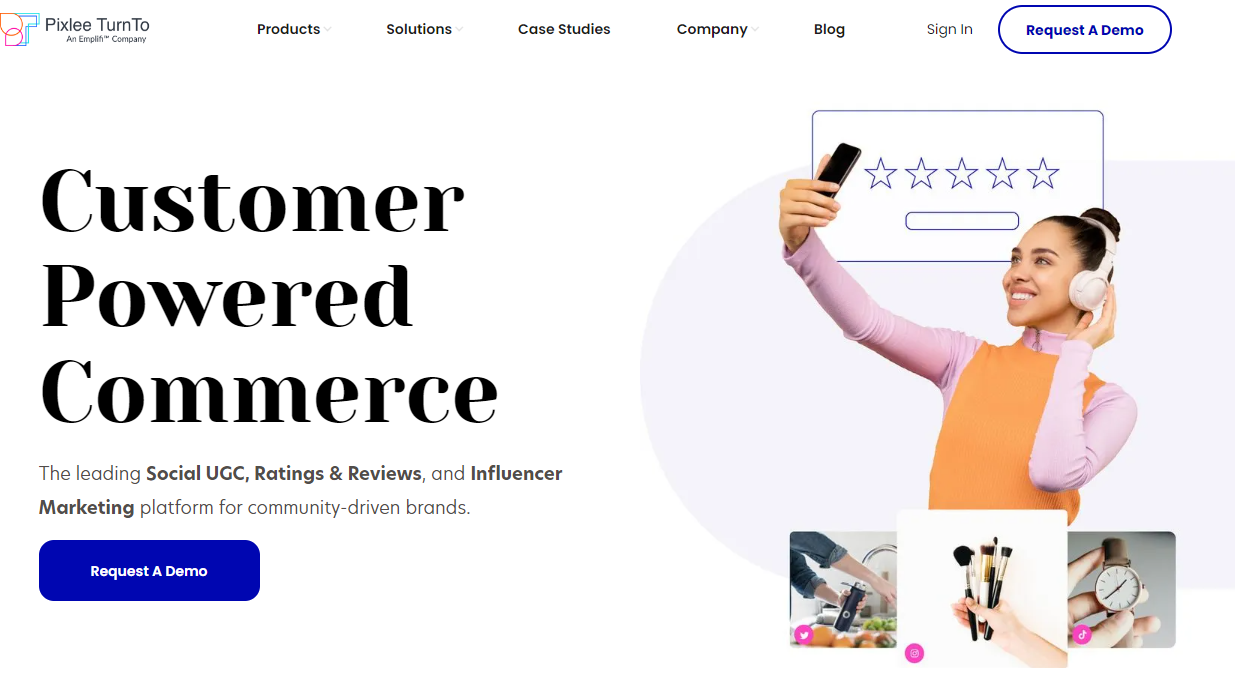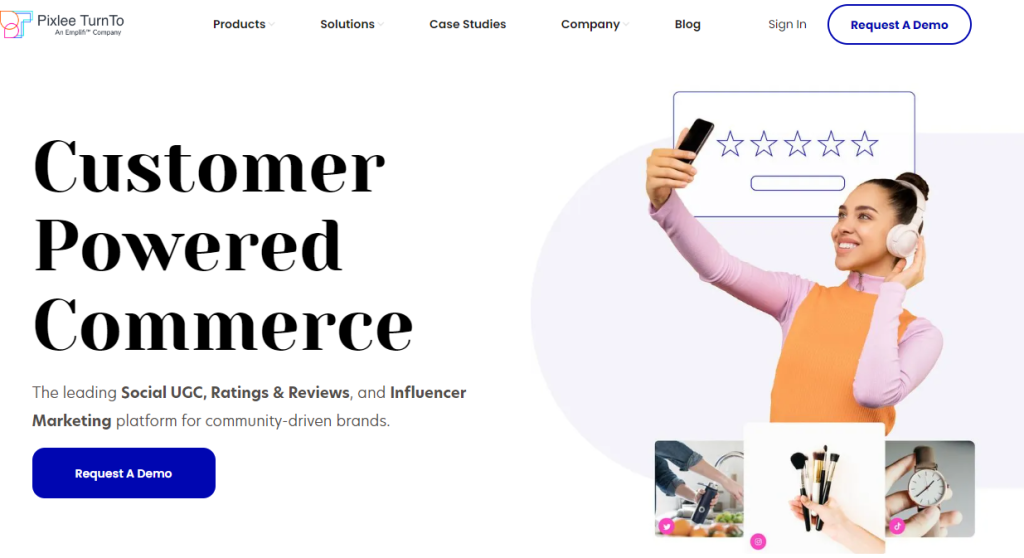 Pixlee TurnTo is a social UGC, reviews, and influencer marketing platform focusing on user-generated content and influencer-generated content.
They provide businesses with tools to collect, curate, and showcase UGC across various online channels, such as customer reviews, ratings, photos, and videos. Pixlee serves over 1,500 community-driven brands globally offering features such as UGC collection, content moderation, rights management, analytics, and shoppable galleries.
6. Okendo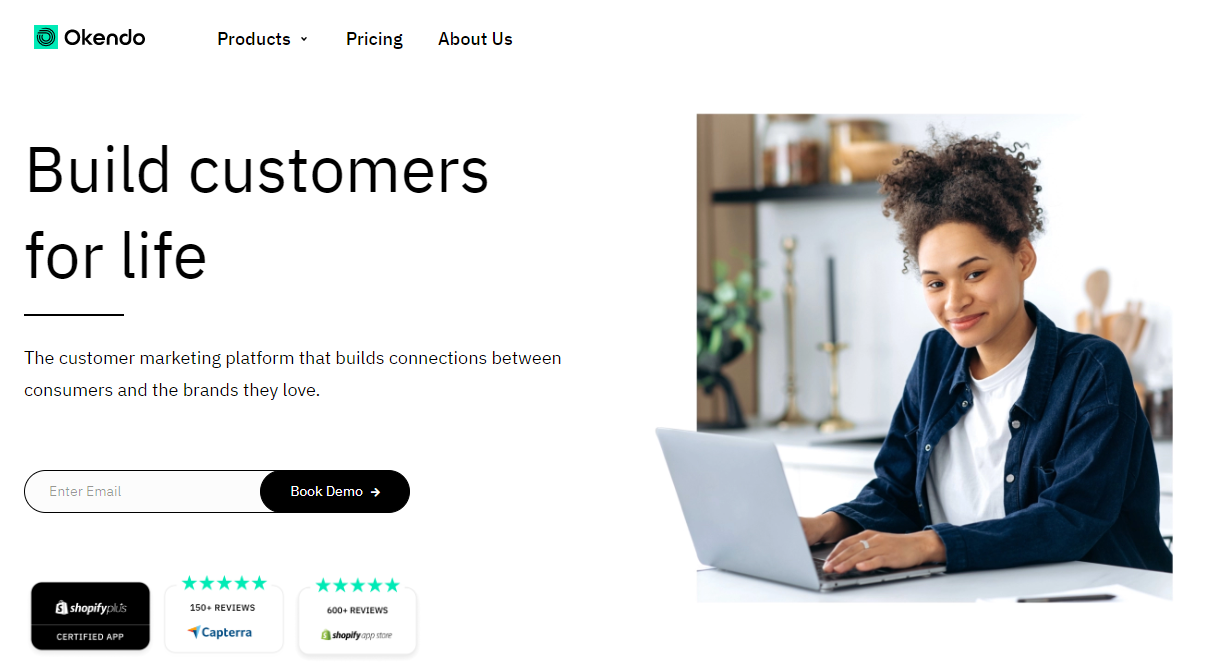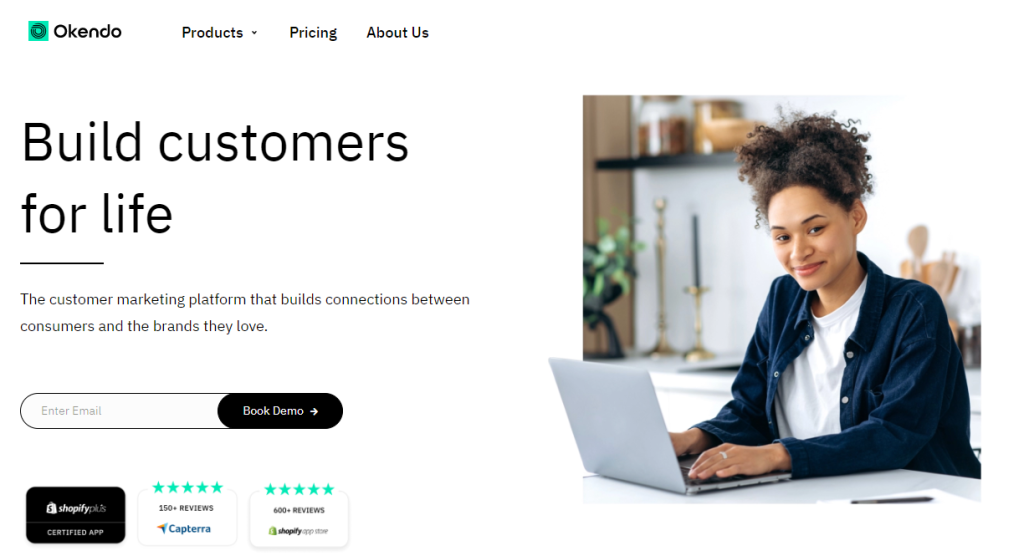 Okendo is a customer reviews and ratings platform that focuses on providing businesses with tools to collect and showcase authentic customer feedback.
They offer features such as an intelligent review collection, personalized review requests, photo and video reviews, and in-depth analytics.
Okendo is known for its flexibility and customization options, allowing businesses to tailor the review collection process to match their brand's unique requirements. They also provide features for collecting and showcasing visual UGC, such as customer photos and videos on websites.
7. Podium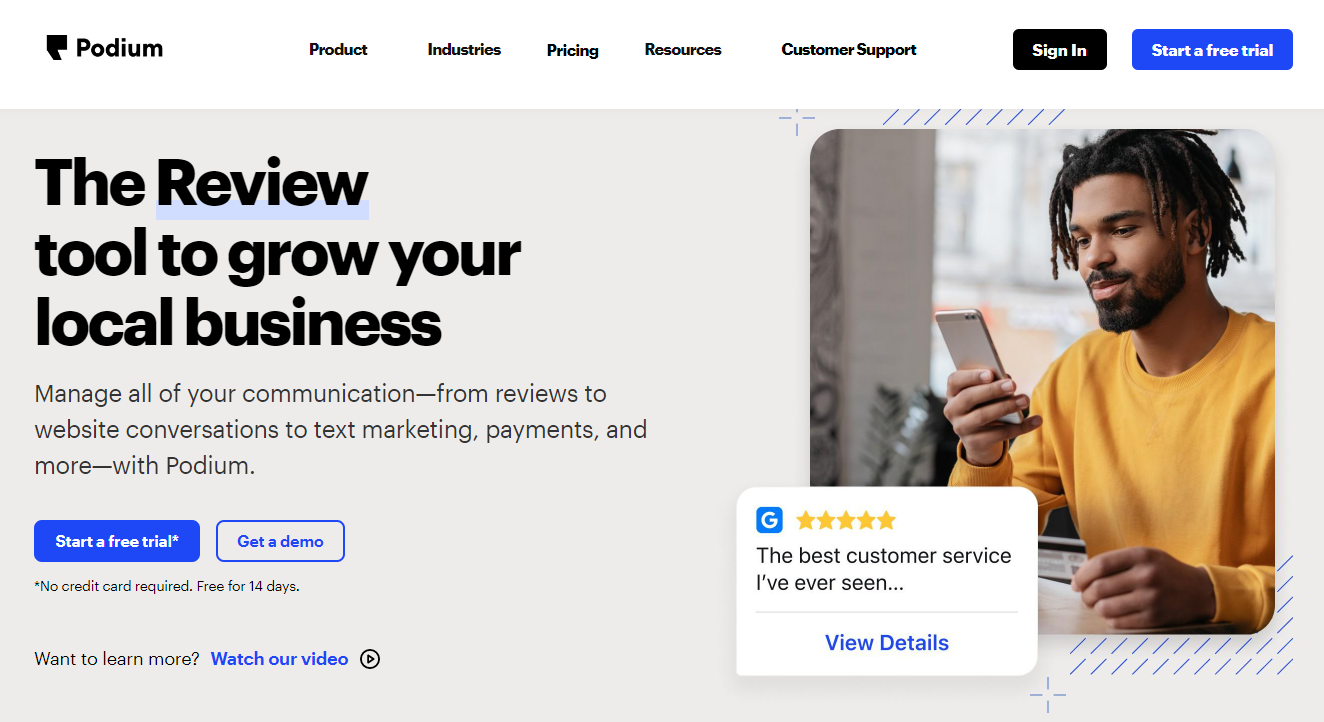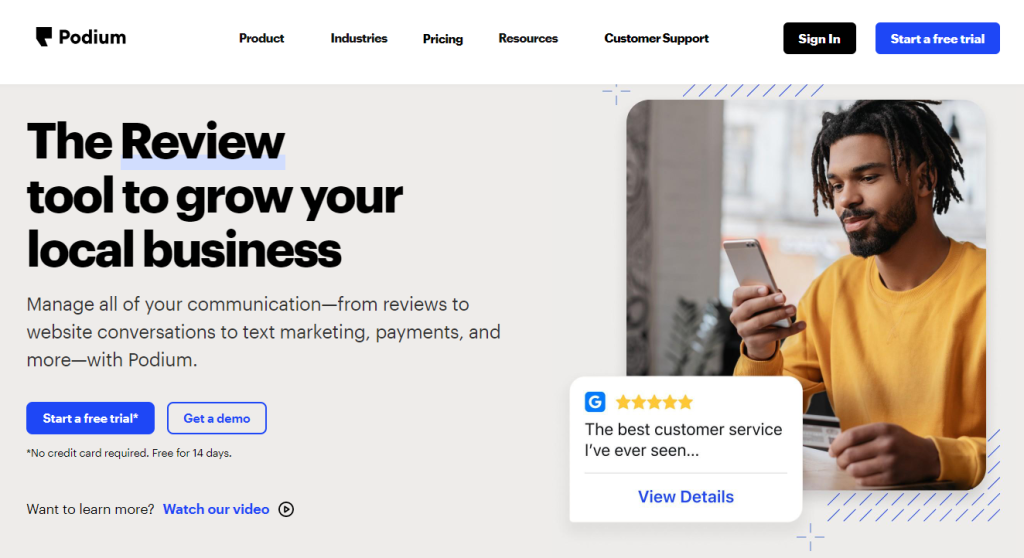 Podium is a customer interaction platform that includes reputation management and customer reviews as part of its offerings.
They provide businesses with features such as review request automation, review syndication, review monitoring, and messaging tools to engage with customers.
Podium has over 100,000 business customers across various industries and has processed millions of reviews through its platform.
8. Stamped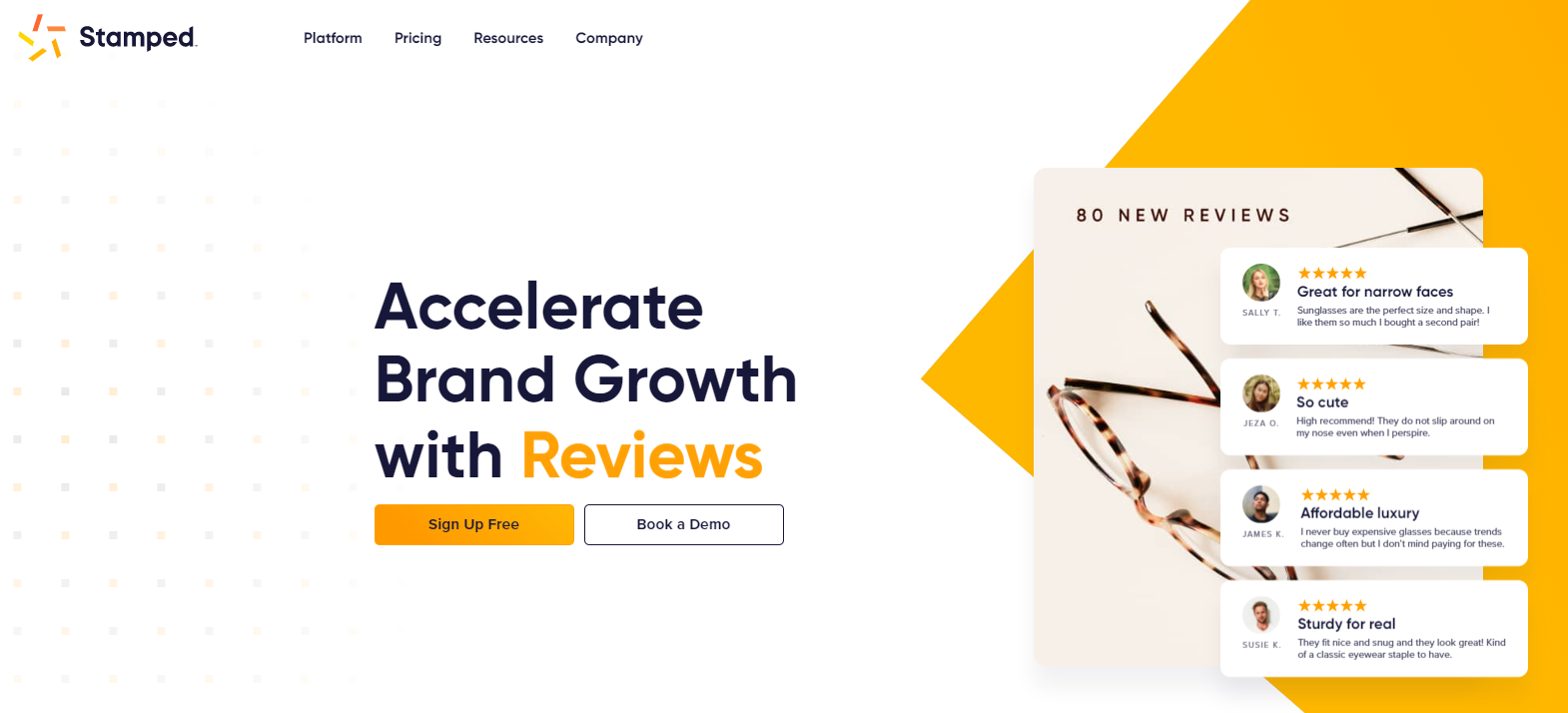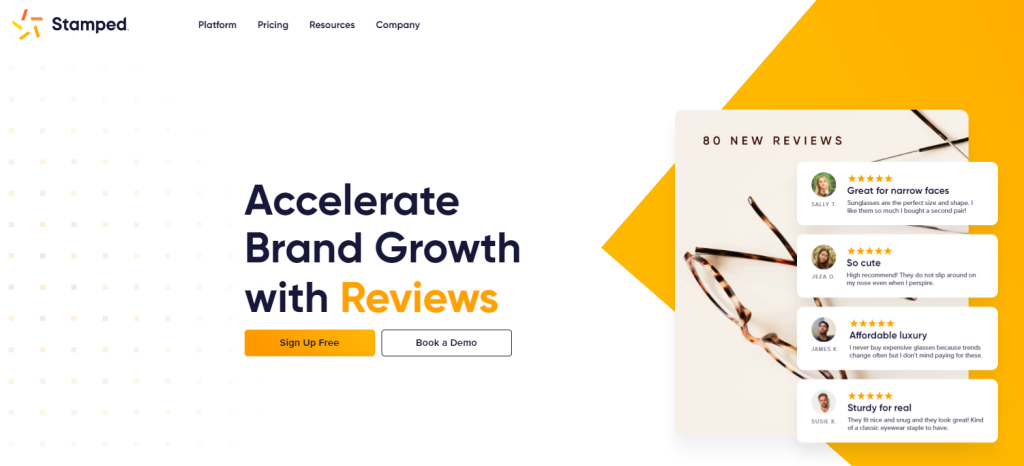 Stamped.io is a review and loyalty platform that focuses on providing businesses with effective user-generated content solutions.
The platform offers unique features to its users in its loyalty programs, such as points & rewards, referral programs, and other features, such as shoppable Instagram and review requests.
Stamped.io has a notable client base with over 45,000 businesses using its platform.
9. Birdeye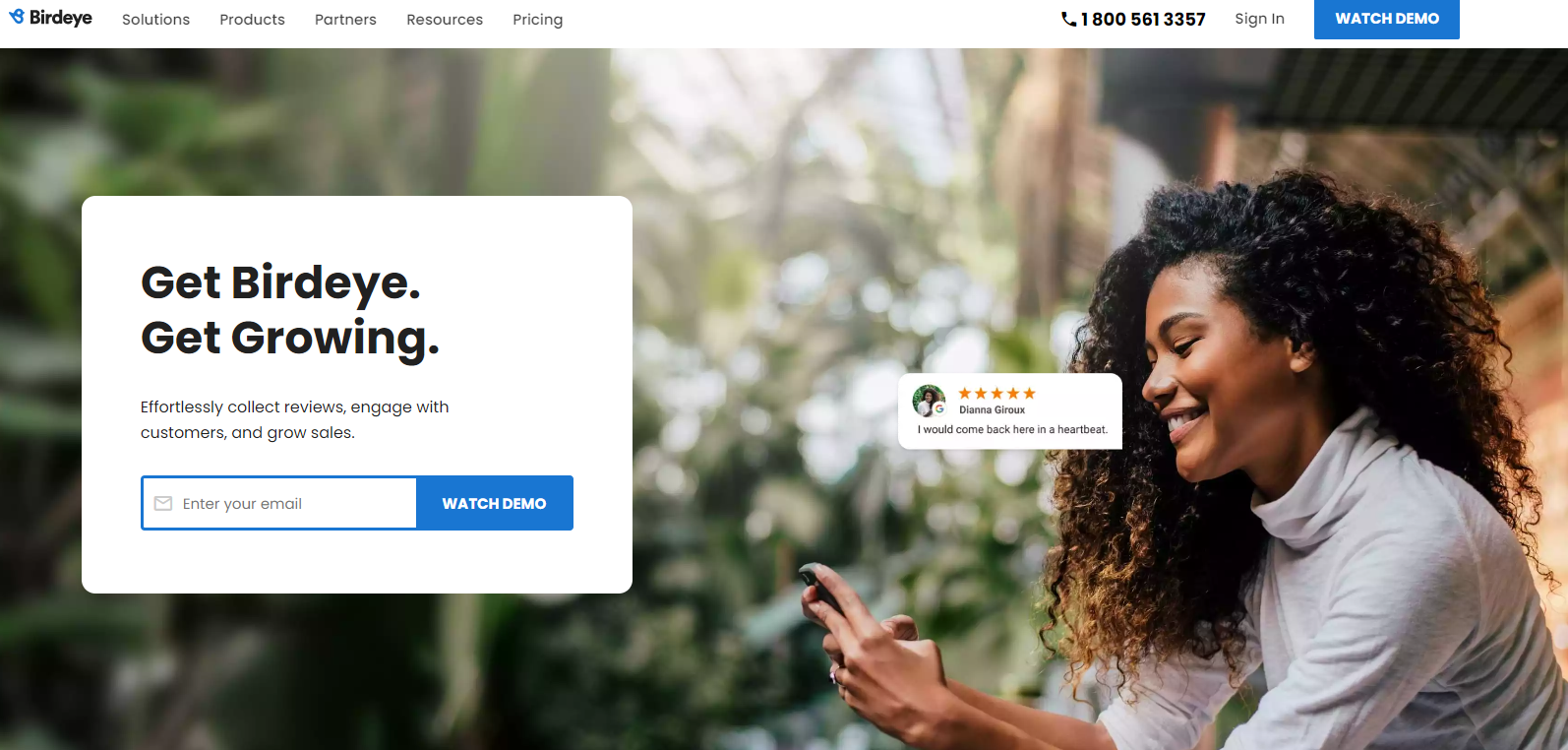 Birdeye is a customer experience and reputation management platform that includes customer reviews as one of its core features.
They provide businesses with tools for review collection, monitoring, sentiment analysis, and social media integration. Birdeye has over 60,000 customers, ranging from small businesses to enterprise-level organizations, and has processed millions of reviews through its platform.
10. Attentive
Attentive is primarily a mobile messaging and SMS marketing platform that helps businesses engage with their customers through text messages. However, they also offer a customer reviews feature as part of their platform, allowing businesses to collect and showcase customer feedback.
Attentive's customer reviews feature includes tools for review request automation and review moderation. Attentive serves brands across various industries, from small businesses to enterprise-level organizations.
They are known for their expertise in helping businesses leverage the power of text messaging to engage with their customers and drive results.
Final Words
When evaluating alternatives to Yotpo or any other customer reviews and rating platform, it's crucial to consider factors such as pricing, scalability, and customization options to ensure that the chosen solution aligns with the unique needs and budget of the business.
Exploring alternative options can provide businesses with cost-effective solutions to collect and showcase customer feedback without compromising their budget.
We hope you find these tool recommendations helpful and quickly achieve more with their variety of features, making them suitable options for businesses looking for real value in their investment.